Montpellier

It is situated overlooking the Mediterranean Sea, a few hours from Barcelona and Italy, and it is quite easy to get there by the TGV. The singular atmosphere of Montpellier is going to seduce you with its insurmountable charming and special character.
Montpellier is famous for being one of the most dynamic cultural French cities, it is a perfect combination of the extravagance of the XIX c, the agitation of a university city and the futurism of a contemporary city.
The more than 70 Hotels in Montpellier from the XI to the XX make you enjoy an atmosphere of those times.
In Montpellier you can enjoy a wide variety of activities: touring round a historical place mixed with contemporary architecture, international famous festivals or exceptionable meals and the cult of the great well known French wines.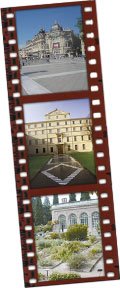 It is a unique example of well planned urban development, it is waiting for you to go round its 1000 year old architecture. The museums, which hold works of well known artists, are also worth visiting.
Visit the Fabre Museum, The Square of the Comedy or the Faculty of Medicine (the oldest western university, still open).
Try enjoying the little streets of the historical centre, its medieval side streets and elegant country houses.
Breathe pure air at the Botanical Garden, the Zoo or the new Amazonian hibernaculum (Odysseum) and then go to the Galileo Planetarium, the Mare Nostrum Aquarium or the "follies", country houses from the XVIII c., that stand nearby.
To visit the Triumph Arch, St. Peter´s Cathedral and Ricardo Bofill neighborhood of Antigone are quite recommended.
More than 40 restaurants distributed all over the city offer many gastronomic options both for your taste and your budget.
Top train tickets from Montpellier
Barcelona – Montpellier. Travel time: 4:20 hours to 4:50 hours, depending on departure times.
París – Montpellier. Travel time: 3:32 hours to 5:24 hours, depending on departure times.
Montpellier – Niza. Travel time: 4:17 hours to 6:19 hours, depending on departure times.
Montpellier – Marsella. Travel time: 1:26 hours to 3:48 hours, depending on departure times.
Montpellier – Lyon. Travel time: 2 hours to 4:30 hours, depending on departure times
France Rail Passes
Eurail Global Pass
Eurail Select Pass
France Rail Pass
France Rail Pass-Italy
France Rail Pass-Spain
France Rail Pass-Germany
France Rail Pass-Benelux